Bimetallic Screw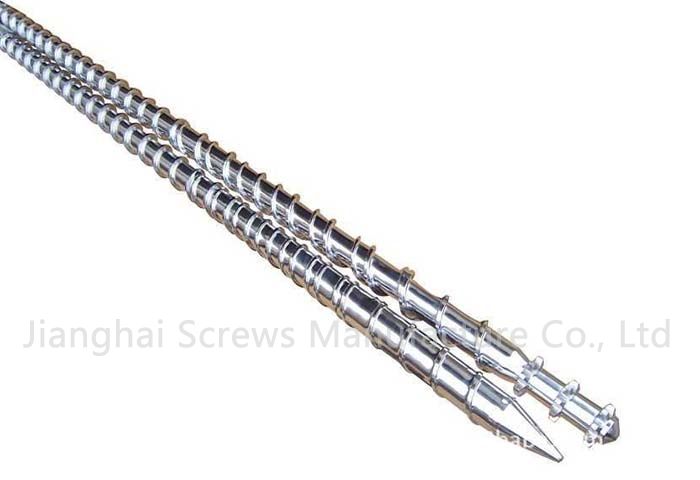 产品介绍
Technology Index:
Material
38CrMoALA,
SKD61,SKD11,D2
Screw Straightness
0.015mm
Cr-Plating Layer Hardness
850 HV
Diameter
D12-D300 mm
Cr-Plating Layer Depth
0.03-0.10mm
L/D Ratio
L/ D=10-50
Cr-Plated Surface Hardness after Nitriding
≥900HB
Nitriding Layer Depth
0.5-0.8mm
Hardness after hot-treatment
HB240-280
Nitriding Layer Hardness
950-1020HV
Nitriding Treatment Time
≥96 hours
Nitriding Fragility
Less Than Grade Two
Bimetallic Layer Hardness
58-65 HRC
Surface Roughness
Ra0.4μm
Bimetallic Layer Depth
0.8-2.0mm
  Our technical and engineering department offers decades of experience in the field of plastic machinery and screw design. We have developed our own line of screw designs which can be tailored to suit your demand. We complete orders quickly and cost effectively, and you can count on us to deliver high quality products quickly and on time.