Planetary Screw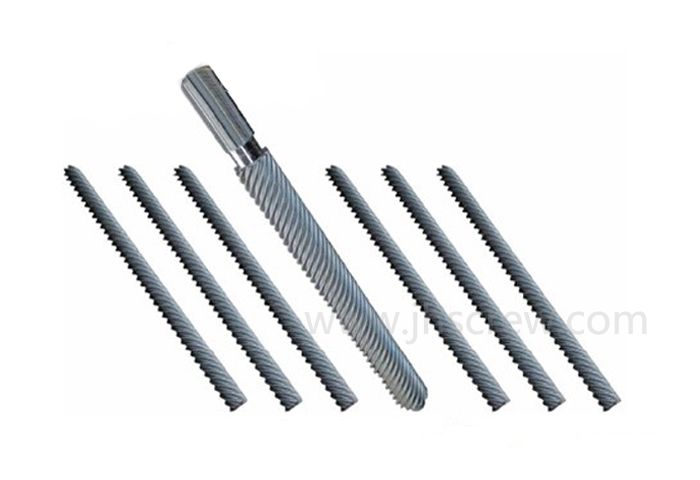 产品介绍
Commonly used domestic materials:38CrMoAlA,SACM645,42CrMo
  The planetary roller extruder is constituted by a central spindle, the planetary shaft, rolling the cylinder, the housing, heating and cooling, and the nozzle. The structure using a modular system, with good flexibility. The contact area is five times that of the conventional single-and two-axis extruder, and the cross-sectional shape is conducive to the height of the melt dispersion and uniformity, so obtained and quality.
  The products are mainly used for heat-sensitive materials, hard and soft PVC calender material. Of extrusion ABS, TPO, TPU and filled polyolefin smoke and binder mixture can also be used. Now has to achieve results in the powder coating industry. Chemical and food industries are expanding. With good quality plastics, good self-cleaning properties, high yield, was ordered long.

Planetary screw used in professional:
1. The production of rigid PVC products: plastic PVC sheet, medical PVC sheet, PVC  magnetic substrate, PVC poker card material, PVC sheet watches, colored PVC sheet   material.
2.Production of semi-rigid PVC products: semi-rigid PVC tape, cloth printing,    advertising materials, light box cloth, decorative materials (wood grain film).
3. The production of soft PVC products: soft PVC tape, all kinds of inflatable toys, raincoat material, salt film, plastic sheeting, textile products and packaging.